Choosing the right tires for your RV is more than just a matter of size and cost; it's about ensuring a safe, smooth, and comfortable journey no matter where the road takes you. As 2023 rolls around, the market is saturated with an array of options, each offering unique features and capabilities. Navigating this tire terrain can be overwhelming, especially with the countless brands and models available. To assist you in making an informed decision, we've compiled a comprehensive guide featuring the "Top 10 Best 22.5 RV Tires in 2023". This guide will provide detailed reviews, expert insights, and a handy buying guide to help you find the best 22.5 RV tires that perfectly fit your needs and budget. So sit back, and let's journey together into the world of RV tires.
Why Choose 22.5 RV Tires?
Choosing 22.5 RV tires for your recreational vehicle has multiple benefits, making them an excellent choice for many RV owners. Here's why:
1. Load Index and Capacity:
One of the most important specifications of 22.5 RV tires is the load index and capacity. This number indicates the maximum weight each tire can support when properly inflated. It's crucial to ensure your RV's tires can comfortably handle the weight of your fully-loaded vehicle, including all passengers, fuel, water, and belongings. Overloading your tires can lead to premature wear, reduced handling, and potential blowouts.
2. Tire Aspect Ratio:
The aspect ratio of an RV tire refers to the height of its cross-section about its width. For example, if a tire has an aspect ratio of 70, the height is 70% of its width. This number can affect the tire's driving characteristics, with lower numbers providing better handling and higher numbers often providing a smoother ride.
3. Speed Rating:
The speed rating of an RV tire is the maximum speed the tire can safely maintain over time. While speed might not be the primary concern for many RV drivers, it's still essential, especially when driving long distances on highways.
4. Rim Size:
An RV tire's rim size is the wheel's diameter on which the tire is mounted. The 22.5 RV tires require a 22.5-inch rim for proper fitting. Ensuring the correct rim size is vital to prevent any fitting issues or unsafe driving conditions.
5. Tread Depth:
The tread depth of an RV tire can impact the vehicle's traction, particularly in adverse weather conditions. As tires wear down, their tread depth decreases, reducing their ability to grip the road and increasing the risk of hydroplaning in wet conditions.
6. Material Composition:
The material composition of the tire affects its durability, heat resistance, and performance characteristics. A common combination is a mix of synthetic rubber, fabric, and wire, along with other elements, which provide specific features like improved fuel efficiency, longer tread life, and better-wet grip.
Our Pick Up Of Top 10 Best 22.5 RV Tires
1- Carlisle AT489C ATV Tire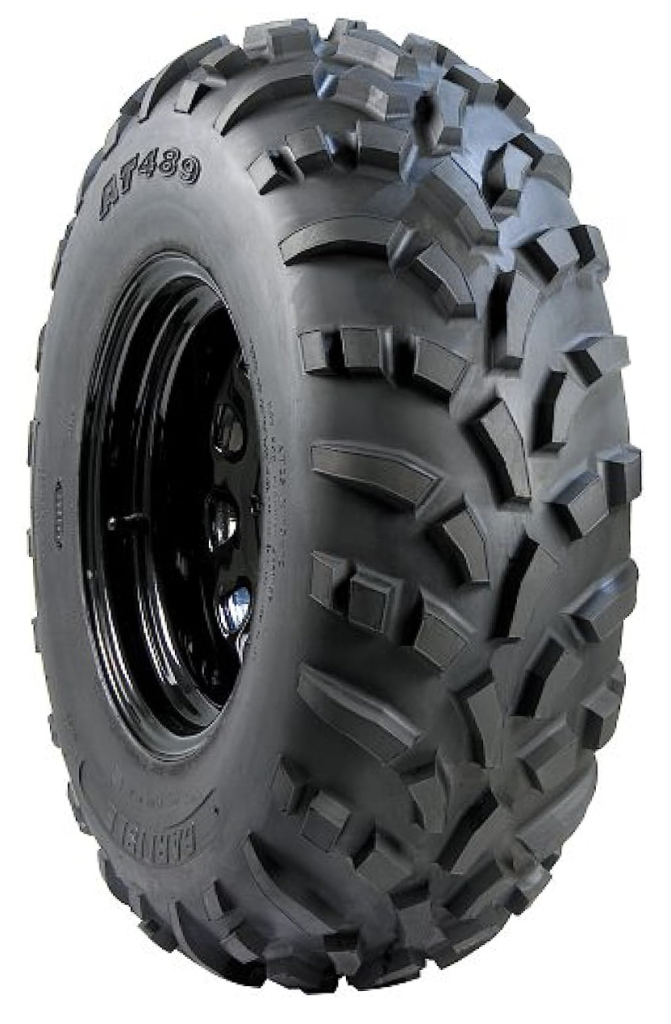 The Carlisle AT489C ATV Tire is a top-notch, high-performance tire designed for ATVs, utility vehicles, side by side vehicles, and funkarts. This tire, brought to you by the renowned brand Carlisle, assures you superior quality and unparalleled performance throughout all seasons of the year.
This ATV tire is 25X8-12, fitting comfortably on a rim size of 12 inches. The section width of 8 inches and a tire aspect ratio of 8 ensure a balanced, secure fit for your vehicle, promoting safety and stability during your off-road adventures.
With a C speed rating, this tire is built for those who crave an adrenaline rush. Whether riding through uneven terrains or navigating muddy paths, the Carlisle AT489C ATV Tire is designed to endure it all, ensuring optimal traction and control.
Proudly made in the United States, this tire reflects top-tier American craftsmanship. Not only does it boost your vehicle's performance, but it also enhances its overall look, thanks to its sleek, professional design.
One of the standout features of this tire is its year-round usability. Whether riding under the scorching summer sun or navigating icy winter trails, this tire is crafted to withstand varying weather and terrain conditions. Its compact packaging dimensions (Package Height: 7.2″, Package Length: 25.1″) ensure the safe and secure delivery of the product to your doorstep.
The Carlisle AT489C ATV Tire combines style, stability, and superior performance, making it a worthy investment for any ATV owner. For those looking to enhance their off-road experience with a tire that promises reliability, endurance, and performance, the Carlisle AT489C ATV Tire is an unbeatable choice.
Carlisle AT489C ATV Tire
Pros
Suitable for a wide range of vehicles
 Ensures excellent traction and control on various terrains
Optimal dimensions
Cons
2-
ITP Mud Lite AT Mud Terrain ATV Tire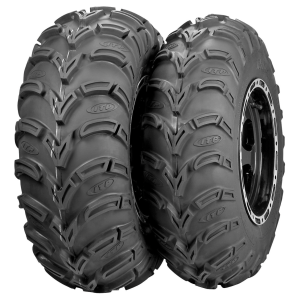 Your off-road adventures demand a tire that can handle rough terrains and varying weather conditions throughout the year. This is where the ITP Mud Lite AT Mud Terrain ATV Tire comes in, designed to get you through the most challenging landscapes with ease and confidence. It's a tire built for thrill-seekers, outdoor enthusiasts, and ATV riders who value performance and durability.
The ITP Tire offers exceptional performance with its robust 6-ply construction and 0.75-inch lug. These features ensure superior traction over mud and all-terrain, providing a grip that won't disappoint you. The single-tire mud/all-terrain tread type is versatile and capable of conquering muddy tracks and rough off-road trails.
With a 25×10-12 size and 10-inch section width, this tire offers stability and balance, ensuring you enjoy your ride without worrying about slips and skids. The tire aspect ratio of 10 promises a comfortable ride, allowing for more sidewall flexibility and better shock absorption on uneven surfaces.
The ATV Tire fits on a 12-inch rim size, making it compatible with various ATVs. Whether cruising on a gentle trail or pushing your ATV to its limits on challenging terrains, this tire stands up to the test thanks to its year-round suitability and speed rating.
ITP Mud Lite AT Mud Terrain ATV Tire
Pros
Exceptional traction in muddy conditions
Durable construction for long-lasting use
Suitable for all seasons
Versatile tread type for various terrains
Enhances stability and balance
Cons
Might be too aggressive for some lightweight ATVs
Requires a 12-inch rim size for fitting, limiting its compatibility with smaller ATVs
Not recommended for high-speed highway use.
3- MICHELIN XRV LRG STEER AP
MICHELIN XRV LRG Steer AP RV Tire is the latest innovation in RV tires. It combines the best two worlds, providing superior road contact with an ideal shape under load pressure. The ideal shape of the tire increases its load-carrying capacity while improving road contact and overall performance. Its increased load durability improves driving safety and provides better summer performance.
Regarding RV tires, you must choose a set specifically for recreational vehicles like Michelin XRV LRG Steer AP (RVs). These tires have reinforced sidewalls to withstand the high loads on the rig. A class A, B, or C RV tire is probably not strong enough for a heavy-duty RV. The tires can be used on the front and rear axles. The W-22 chassis is also designed to carry 2,000 pounds of weight. These tires are recommended for high-load use, where the GVWR is less than the vehicle's weight capacity.
If you want a high-quality, smooth ride, you should consider Michelin. Michelin is a world leader in tire production and distribution. Michelin tires are best for smooth rides, and if you want a cheaper, better-quality tire, opt for them.
MICHELIN XRV LRG
Pros
Great ride
Well priced
Sturdy construction
Cons
4- Fortune FAR602 Commercial All-Position Radial Tire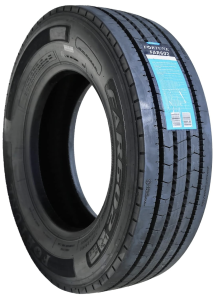 The Fortune FAR602 Commercial All Position Radials provide optimal highway terrain performance. This all-season tire is designed for all axle positions and provides exceptional traction and hydroplaning resistance. Its aggressive tread pattern offers better road contact, which improves driving stability and steering responsiveness. The strengthened belt structure helps increase load durability and works with the compound to minimize damage. This tire also helps reduce road noise.
This all-position radial tire is optimized for steer axles and designed for metro, interstate, and RV applications. Its design features micro-sipes, variable tread angles for self-cleaning performance, and reinforced sidewalls to maximize traction and tread life. The Fortune tire is SmartWay Verified to reduce rolling resistance and improve highway fuel efficiency.
It is a cost-effective option for medium-duty truck applications. Designed to accommodate trailers and light trucks, this all-season tire has excellent fuel economy. This tire is designed to deliver high performance and safety.
It offers exceptional year-round traction. The extra-wide tread promotes better dispersion of contact pressure. The rigid shoulder ribs step down to wear and improve driving stability. The traction performance is improved by rock shield platforms, which minimize debris penetration. The Fortune FAR602 Commercial All-Position Radial Tire makes your workday more comfortable.
Fortune FAR602 Commercial Tire
Pros
Versatile
Ideal for all conditions
Cost-efficient
Cons
5- HANKOOK 275/70R22.5 J/18 STEER AP AH37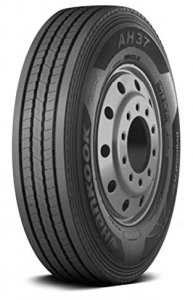 The HANKOOK Radial Tire is a highway terrain all-season tire manufactured for commercial use. Its durable tread compound and symmetric tread pattern offer superior traction and braking performance. The AH37 also features a symmetric sidewall design and low rolling resistance for excellent load durability.
A low budget is not an excuse to not buy a Hankook 275 80 22.5. Despite its high price tag, it provides exceptional load-carrying capacity and versatile usability. And thanks to its high-quality materials and design, this tire is a great choice for all-season commercial vehicles.
HANKOOK AH37 is a heavy-duty tire. Its all-season compound increases road contact and reduces the risk of hydroplaning. It is also suitable for drive axles. It is designed for heavy-duty applications and features a rugged tread design and high-biting edges.
HANKOOK Radial Tire
Pros
Universal fit
Free shipping
Durable
Cons
6- Double Coin RT600 Premium Low Profile Regional
The Double Coin Truck Tire is a low-profile, high-quality commercial radial tire with a long tread life and improved retreadability. Its 5-rib tread design and enhanced compound resist cuts and curbing. Its rugged casing makes it ideal for regional and P&D applications.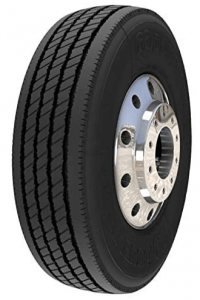 The RT600 is a premium regional/all-position steer commercial radial truck tire built to work hard. It features the right balance of high removal mileage and tread durability. Its tread compounding resists abrasion, cutting, and chipping. This durable commercial radial truck tire helps reduce the costs of your business while giving you confidence when operating in demanding applications.
The double Coin builds high-quality products and provides excellent customer service. Double Coin's Tire is also one of their high-quality products and provides long-lasting performance and value for your money.
Double Coin RT600
Pros
Premium 5-rib design
Durable casing
Sidewall protection
Cons
7- Leao F820 All-Season Commercial All-Position Radial Tire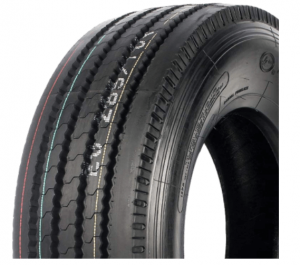 If you're considering purchasing a new truck tire, you might wonder whether the Leao F820 is a good option. The good news is that this tire is both inexpensive and efficient. It will last longer than many other tires and will not cause vibrations or noise. The price is an even better benefit. You'll be saving money on fuel, too.
The Leao F820 tire is designed with steering wheel comfort in mind. This is an important aspect of long-haul driving. The Leao F820 steering tire is designed to reduce drivers' steering effort, improving overall driving comfort. Its directional stability means you can safely steer your vehicle through all conditions.
It was engineered for highway terrain and can be installed in any axle position. Its symmetric ribbed tread design, optimized road contact, and circumferential grooves provide excellent performance and durability. This tire is designed to minimize the risk of hydroplaning and greatly improve safety.
The radial tire provides superior load durability, a high level of control, and increased steering responsiveness. The tire's optimized road contact and stronger internal structure improve safety and stability during driving.
Designed for use on regional, long-haul, and medium-duty trucks, the Leao F820 tire is perfect for your fleet. This steering tire is designed for optimum control and handling on asphalt, concrete, and other surfaces.
Leao F820 Tire
Pros
Suitable for all seasons
Excellent quality
Fuel efficient
Cons
8- Michelin XRV Commercial Truck Radial Tire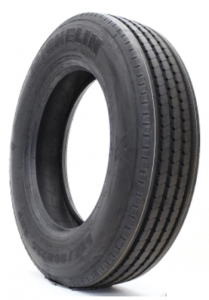 It would be best to consider the Michelin XRV Commercial Truck Radial Tire for a new commercial truck tire. This All-Position Radial Medium-Duty Truck tire is designed to meet the needs of coaches, recreational vehicles, motor homes, and other commercial vehicles. The Michelin XRV has several benefits over its competitors. Its performance in a variety of road conditions and speeds is remarkably high.
This tire's durability has earned Michelin an excellent reputation for its long-lasting performance and high mileage. Its durable construction provides excellent traction on wet and dry roads. Its tread pattern is shallow, promoting even wear.
For a high-performance all-position summer radial tire, look no further than the Michelin XRV. This tire has a cool-running compound that ensures the lowest possible heat. It's also designed with wide see-through grooves to improve drainage efficiency and prevent squirm and heat from getting through. The Michelin XRV offers unmatched durability and traction on wet and dry surfaces.
Michelin XRV Commercial Truck Radial Tire
Pros
Perfect fit
Fast delivery
Excellent carrying capacity
Cons
Only available in one size
9- Yokohama RY103 Commercial Truck Tire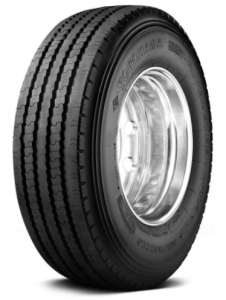 The Yokohama RY103 275/70R22.5 146L H is a highly resilient, all-season tire engineered to bring comfort and control to your driving experience. Manufactured by the renowned Yokohama brand, this tire guarantees reliable performance and superior quality, irrespective of the weather.
This tire comes with a size of 275/70R22.5 146L H, designed to fit a rim size of 22.5 inches perfectly. With a section width of 275 millimeters and a tire aspect ratio of 70, it assures excellent road contact and stability, providing a smooth ride on various terrains.
With a Load Index of 146, this tire can support a significant load capacity of 6610 pounds, making it suitable for heavy-duty vehicles. It also has a Speed Rating of L, indicating its ability to handle sustained speeds securely and efficiently.
The tire also features a generous tread depth of 17 32nds, enhancing traction and lifespan. This attribute and its all-year-round performance ensure this tire is a valuable addition to your vehicle.
The Yokohama RY103 275/70R22.5 146L H is a robust and dependable choice for those seeking an all-season, high-capacity tire that delivers safety and comfort.
Yokohama RY103 Commercial Truck Tire
Pros
Suitable for all positions
Excellent load capacity
Durable
Cons
This tire isn't fuel-efficient!
10- Set of 4 New Heavy Duty All Steel ST235/85R16-14PR TL Trailer Tire
The Set of 4 New Heavy Duty Radial Trailer Tire from ZEEMAX is an all-season, robust tire set designed to handle the demands of heavy-duty applications. This year-round tire set ensures maximum performance and stability for your vehicle, regardless of the season.
These tires come in size 235/85R16, making them a perfect fit for 16-inch rims. With a section width of 235 millimeters and a tire aspect ratio of 85.0, these tires provide broad surface contact with the road, improving stability and overall control.
These ZEEMAX tires boast an impressive load index of 132, translating into a maximum load capacity of 4400 pounds at 110psi for single and 3860 pounds at 110psi for dual. This makes them an excellent choice for heavy vehicles such as RVs or trailers.
The heavy-duty 14 ply-rated ALL STEEL tubeless construction enhances durability, while the speed rating of M assures a steady and safe ride at higher speeds. Furthermore, the tread depth of 0.38 inches offers improved traction and an extended lifespan, making these tires a worthwhile investment.
Overall, the Set of 4 Radial Trailer Tire from ZEEMAX offers the quality and resilience necessary for heavy-duty usage, ensuring a safe and comfortable ride on any terrain.
Heavy Duty All Steel Trailer Tire
Pros
Affordable
Top-notch aftersales service!
Sturdy
Cons
These tires aren't manufactured in the US!
Factors To Consider For Best 22.5 RV Tires:
Safety:
If you want to buy a new set of 22.5 RV tires for your motor home, you need to consider a few things. The biggest concern should be safety. While you may have high standards for your vehicle, putting anything else in the vehicle's tires is not a good idea. This is because the tires on larger vehicles are heavier and denser than those on smaller RVs. Choosing the right tires is essential for keeping your motor home safe, so you should always look for ones for Class A campers.
Check reviews:
Although RV tires can be expensive, there are plenty of options to meet your needs. While buying them online, check out reviews of different sellers. Avoid being tempted by low prices. Quality is more important than price. There are many ways to save money on 22.5 RV tires, and these tips can help you choose the right pair for your RV.
Tread pattern:
When purchasing 22.5 RV tires, keep the tread pattern and design in mind. The tread pattern is optimal and will provide excellent traction, but more is needed if you want maximum traction and braking performance. Choosing the correct width, load capacity, and speed index rating for your specific use is important. Remember to consider the size of your RV before you buy the tires. You don't want a big tire that will wear down rapidly.
Five rib design:
When purchasing a set of 22.5 RV tires, choose a model with a 5-rib design. This design allows for even tire wear on the different positions of the tire. It provides better handling, traction, and stability for your RV. There are also steel balls inside the casing of this tire that help prevent sudden hazards and improve performance. A 5 rib design is another great factor to consider.
Weight of RV:
The next consideration is the weight of your RV. The tires must be strong enough to support the weight of your RV and its contents. The tire's sidewall will show the tire's weight when fully inflated. The maximum pressure for the tires is outlined on the sidewall of the RV tire. You may need to increase this amount if the RV is very heavy. A high-quality RV tire should be well-inflated to provide a long-lasting and smooth ride.
You might be interested in the best RV Water Filter For Camping 2023!
FAQs
1. What makes 22.5 RV Tires special?
22.5 RV Tires are typically made with reinforced sidewalls and higher load capacities, designed to support the substantial weight of large recreational vehicles. They often come in larger rim sizes and have wider tread patterns for improved traction and stability.
2. Can 22.5 RV Tires be used all year round?
Yes, most 22.5 RV Tires are made to handle all seasons. They are built to resist weather conditions and are typically designed with specific tread patterns to handle wet, dry, and snowy roads.
3. What is the typical tread depth of a 22.5 RV Tire?
Tread depths can vary among different tire brands and models. However, RV tires usually have a tread depth ranging from 10 to 20 32nds of an inch. This deep tread depth helps provide improved traction and stability, especially during wet conditions.
4. Can I replace my RV's current tires with 22.5 RV Tires?
It depends on your RV's specifications. It is crucial to check your RV manufacturer's guidelines regarding tire size and weight capacities before changing tire sizes. Switching to a larger tire size, like 22.5, without proper adjustments could lead to performance or safety concerns.
5. How often should I replace my 22.5 RV Tires?
Even if the tires seem in good condition, experts recommend replacing RV tires every 5-7 years due to the harsh conditions they often endure. However, always monitor your tires for signs of wear or damage and replace them as necessary.
6. Can 22.5 RV Tires be used for other vehicles besides RVs?
While primarily designed for RVs, 22.5 tires can also be used for commercial trucks or buses, given that the vehicle's specifications align with the tire's load capacity, size, and speed rating. Before making such changes, it's essential to check with a professional or the vehicle's manufacturer.
7. Are 22.5 RV Tires tubeless, or do they require tubes?
Most modern RV tires, including the 22.5 size, are tubeless. This design allows the tire to seal against the rim and hold air without needing an inner tube, which can help prevent sudden deflations in case of a puncture.
Summing up:
Buying the perfect set of 22.5 RV tires can be a difficult and tedious process due to all the considerations that must be considered. With our comprehensive review and buying guide, we have provided useful information and crucial insights to help you decide when choosing the right tires for your needs. Before committing to your purchase, we suggest considering each tire's load capacity, durability, traction characteristics, tread pattern design, and warranty. By following this guide and doing extensive research, you can rest assured that your choice of tires will meet your expectations and help contribute to a successful journey. So what are you waiting for? Let's get out on the road and confidently explore – it's time to buy 22.5 RV tires!